A Busy Week Back in Missouri's Fifth District
A Busy Week Back in Missouri's Fifth District


This week was a busy one, back in Missouri's Fifth District. There is still much to do in Washington for you, my constituents. At the same time, it is so important to stay in touch with each corner I am honored to represent, from Kansas City, Independence, Lee's Summit, Raytown, Grandview, Sugar Creek, Blue Springs, Grain Valley, Oak Grove, North Kansas City, Gladstone, Claycomo, to all of Ray, Lafayette, and Saline Counties. Let me share with you a few highlights from this busy, bustling district work period.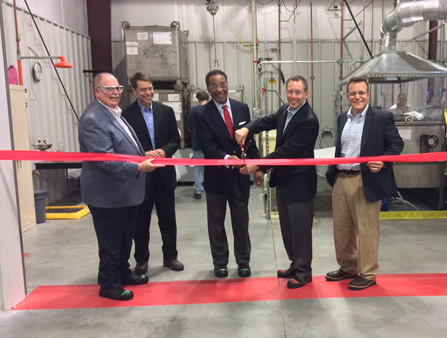 On Monday, I was honored to join CLARCORP at the groundbreaking of their finished plant expansion project in Lee's Summit. Together with Keith White, President of CLARCORP; Chris Ferraro, VP CLARCORP; John Reuss, VP CLARCORP and Mayor of Lee's Summit Randy Rhoads, I helped cut the ribbon to mark this new beginning. The Lee's Summit CLARCORP plant manufactures packing materials for military and public applications. This truly fits into what we need to be doing in our district and around the country – making it in America. We must strengthen American manufacturing and help businesses grow and create jobs here. This way, we can set our country on a solid path toward greater economic competitiveness, job creation, and long-term economic growth.
| | |
| --- | --- |
| | |

On Wednesday, this year's National Bike to School Day, I visited Whittier Elementary in the Historic Northeast to highlight bike safety and student health. I rode up 10th street with Dr. Green, KCPS Superintendent, Jermaine Reed, 3rd District Councilman, Luis Hinojosa, Whittier Elementary Principal and several students from Whittier. As a father and grandfather, I could not help but share a bit of advice: always eat healthy foods and wear helmets when you ride your bikes. The first-ever National Bike to School Day took place on May 9, 2012, in coordination with the League of American Bicyclists' National Bike Month. Together, we can maintain a healthy lifestyle, protect our environment, and enjoy the outdoors.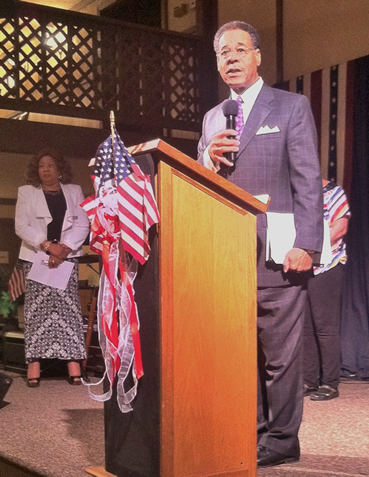 And yesterday, on Thursday, I was delighted to be with my friends at The Crown in Odessa to celebrate the National Day of Prayer. Presidents Harry Truman, Ronald Reagan and Bill Clinton signed laws to designate and recognize the National Day of Prayer. This year, President Obama followed that tradition and designated May 6, 2015, as our National Day of Prayer. As an ordained United Methodist Minister, it will be no surprise to you that I was in my element. In this day and age it is important for all of us take time to pray and reflect.