Public Service at its Best
Each season a new class of interns arrives on Capitol Hill in my Congressional office full of nervousness and excitement for the job at hand: serving the people of Missouri's Fifth District. As we reach the midpoint of these summer internships, I wanted to share with you some of what they have been working on. It is my hope that more bright young people will be interested in public service and apply for Congressional internships.

In my office we strive to strike a sound balance of critical, administrative work and meaningful, substantive projects. Interns answer the phone, greet visitors, and help to manage our extensive mail system by sorting it as it comes in, entering it into our database, and even writing responses. Interns participate in Capitol Tour Training and then are empowered to give tours to families from the Fifth District who are in DC on trips and vacations.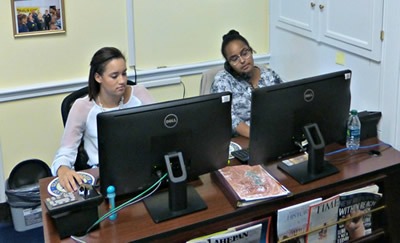 Interns also have the opportunity to attend staff briefings on topics of interest, intern lectures by other Members of Congress and public figures, and events that are informative and specific to their personal interests. Currently, our interns are helping me with a project to research housing grants and ways to combat homelessness in our rural counties. They meet with me weekly as we discuss what they have learned and our next steps going forward.

Ida, a UMKC student from Blue Springs, said, "My favorite thing about interning is how I am able to actively engage and participate in the development projects, while in DC, that will directly impact my community at home." This landmark decision is an important step toward ending the discrimination faced by too many families, based solely on where they live and who they love. This country upholds its foundation on freedom and equality. It is basic and simple, yet critically fundamental.

Interns who are interested in press and communications draft tweets and brainstorm ideas for Facebook posts, as well as compile daily press clips for our staff. They support our Staff Assistant with flying American Flags over the Capitol and putting together congratulations packets for Eagle Scouts and Girl Scouts who receive their Gold Award. They assist our legislative staff in drafting memos on bills and preparing for meetings with interest groups.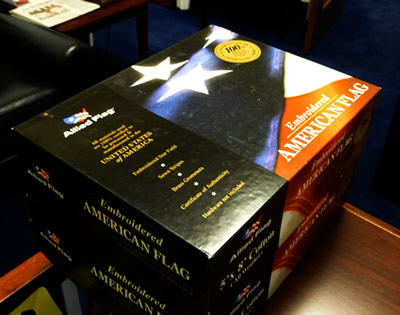 Interns are exposed to a professional environment as well as the governmental processes. There are great opportunities for networking and resume building as these stellar young people prepare to enter the workforce. Although interns are unpaid, they serve as full members of my Congressional office.

Regan, a University of Missouri student from Lee's Summit, said of her internship, "The sense of usefulness I feel in this office has strongly contributed to my self-confidence, and has validated my educational and career decisions. I have been able to act on my passion for service and my affinity for learning. Mixing these two has exposed me to the truly great things government can do, and makes me excited for the future. The level of trust I have been given in just a month is quite flattering, and has allowed me the opportunity to work toward improving the lives of the citizens in Missouri's Fifth District."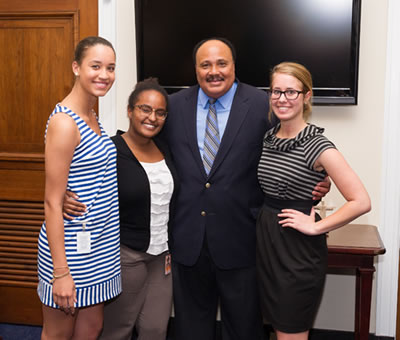 Interns have the opportunity to meet with great leaders,
as shown here with Martin Luther King, III.

Another intern, Kimberly, a University of Iowa student from Kansas City, earned her internship through the Congressional Black Caucus Foundation. She said, "Being able to work directly with Congressman Cleaver on special projects has shown me just how important constituent concerns and growth are to him. This hands-on experience is beyond all of my expectations."

Currently, we are taking applications for DC internships to begin as early as the end of July to continue through August and the fall. We offer full and part time internships, depending on the applicant's interest and availability. We ask each applicant to submit a cover letter, resume, and a brief, one page writing sample. For more information or to apply, please visit my website.

Warmly,

Emanuel Cleaver, II
Member of Congress