The Pension Crisis

This week, I joined a group of retirees on the picket line in my district. They were fighting for something that should have been their basic right – money that they've earned. For years, these retirees had some of their earnings set aside for their pensions. Money that could have been used to maintain a working family household, but instead, they put it aside for a rainy day. Now, they are finding out that there is not enough money to fund their pensions
.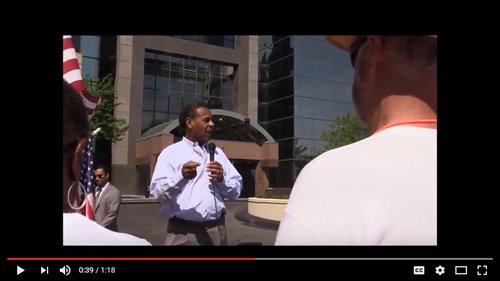 Over 400,000 people from across several states, who have vested millions of dollars into their pension funds, have been told that their benefits from the Central States Pension Fund would be drastically cut, some as much as by 60 percent. While most multiemployer plans are adequately funded, according to the Pension Rights Center, 150 to 200 plans are projected to run out of money within 10-20 years. This is due to many factors, including changes in the economy that have resulted in many plans having more retirees than active workers, company bankruptcies and withdrawals from plans, and investment losses stemming from the 2001 and 2008 stock market downturns.
I've been working with the hundreds of Central States retirees who have written to my office seeking assistance. They don't know what they are going to do. How they are going to continue to pay their mortgages, buy medications, or feed their families?
During a town hall visit in which Treasury's Kenneth Feinberg answered questions to over 2000 who attended, I promised them that I would stick with them. After all, it was Congress who passed legislation that allowed this to happen.
I haven't stopped. Since then, Mr. Feinberg has denied the Central States Pension Plan application to cut benefits for retirees. I've called on the Department of Justice to investigate the management of the pension plan – and I've asked for the Government Accountability Office (GAO) to look in to this as well. This pension crisis has been looming for years, and all the stakeholders must now come together to find a responsible solution. We bailed out Wall Street, it's time to bail out the retirees. We cannot give up and I won't.
Warmly,

Emanuel Cleaver, II Member of Congress